The Pottstown and Boyertown Garden Tour will be held on Saturday, July 18th from 8 a.m. to 12 p.m. On this self-guided tour, you will see some of the unique spaces created by gardeners in the neighboring boroughs of Boyertown and Pottstown. Pick up your tour maps on the day of the tour, July 18th, at 8:00 am, at either starting location:
Barth Community Garden – 467 West Walnut Street, Pottstown
Linda Steffy Garden – 414 East 5th Street, Boyertown
Tickets are $10 in advance, $15 on the day of the tour. All proceeds benefit the annual "Grow For It" Garden Contest.
In consideration of others, all tour participants are asked to please wear face masks while walking through the gardens where you may encounter others and that you maintain six feet of space between groups. Face masks must cover both the mouth and nose.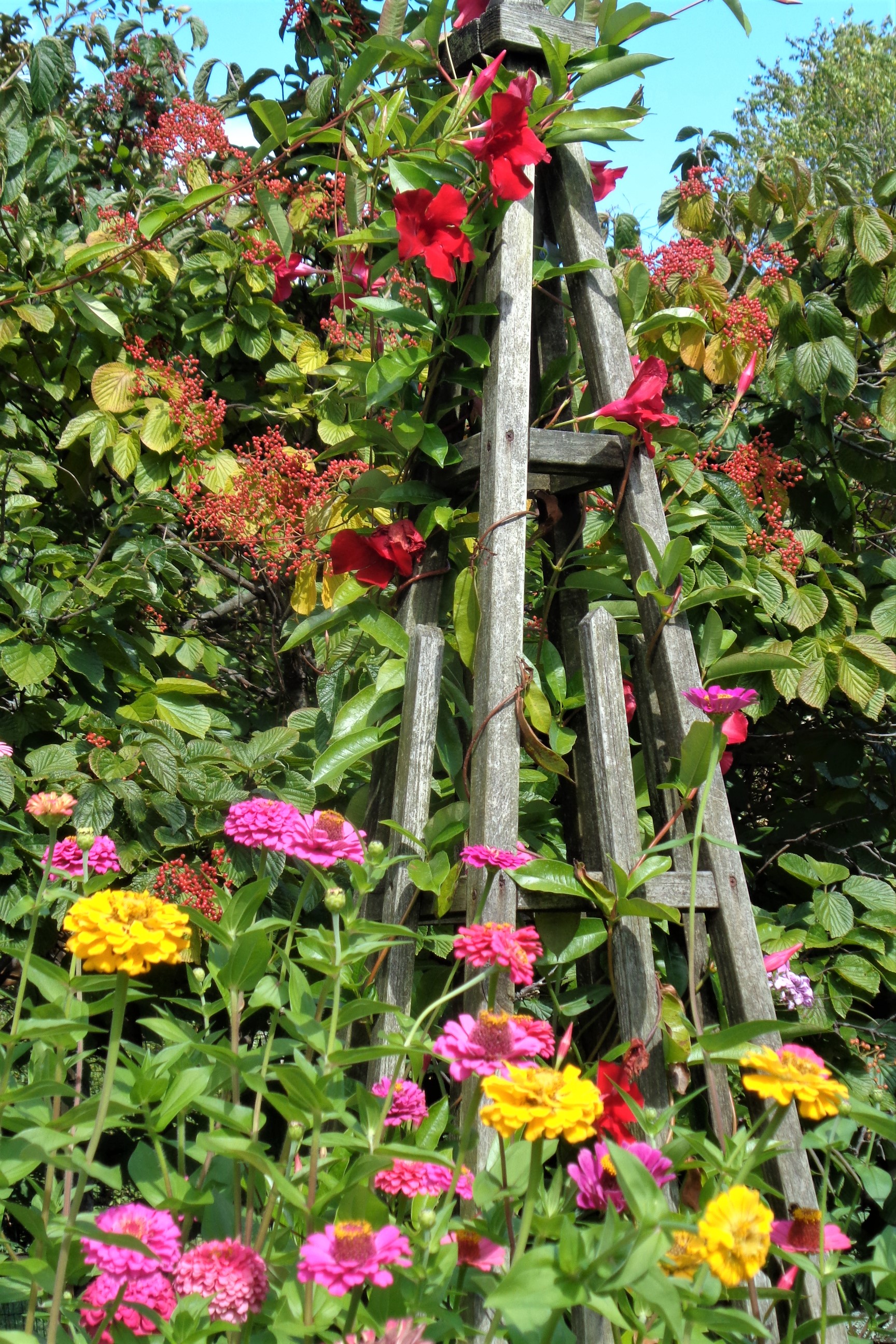 Visit the #PrestonsPantry interactive memorial art install in memory of Pam, Preston, and Baby Evelynn. The install will be on display beginning Saturday, July 11 until the end of the day Monday, July 20. It is located in the Multi Service parking lot where Preston's red shed and the memorial rock garden are located (200 West Spring Street, Boyertown, PA). Visitors are encouraged you to take a photo in front of the wings, leave rocks in the memorial rock garden, leave flowers or other sentiments around Preston's red shed, add their own art in the parking lot with sidewalk chalk, or leave non-perishable food donations in the blue donation bin at the front of the building or under the car port on the side of the building. Please practice physical distancing if others are visiting at the same time as you. Over the last year #PrestonsPantry has distributed 224,540 pounds of food to those in need in our community. Thank you to everyone who has contributed time, food, and contributions to make this possible.
Through the work of a number of entities, COVID-19 testing is accessible for Pennsylvanians. As entities such as Rite Aid, CVS, Patient First and Walmart offer testing regardless of symptoms, more Pennsylvanians can get tested close to home. Click here to see a map of testing sites.